Okoume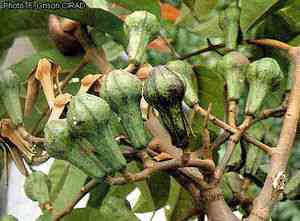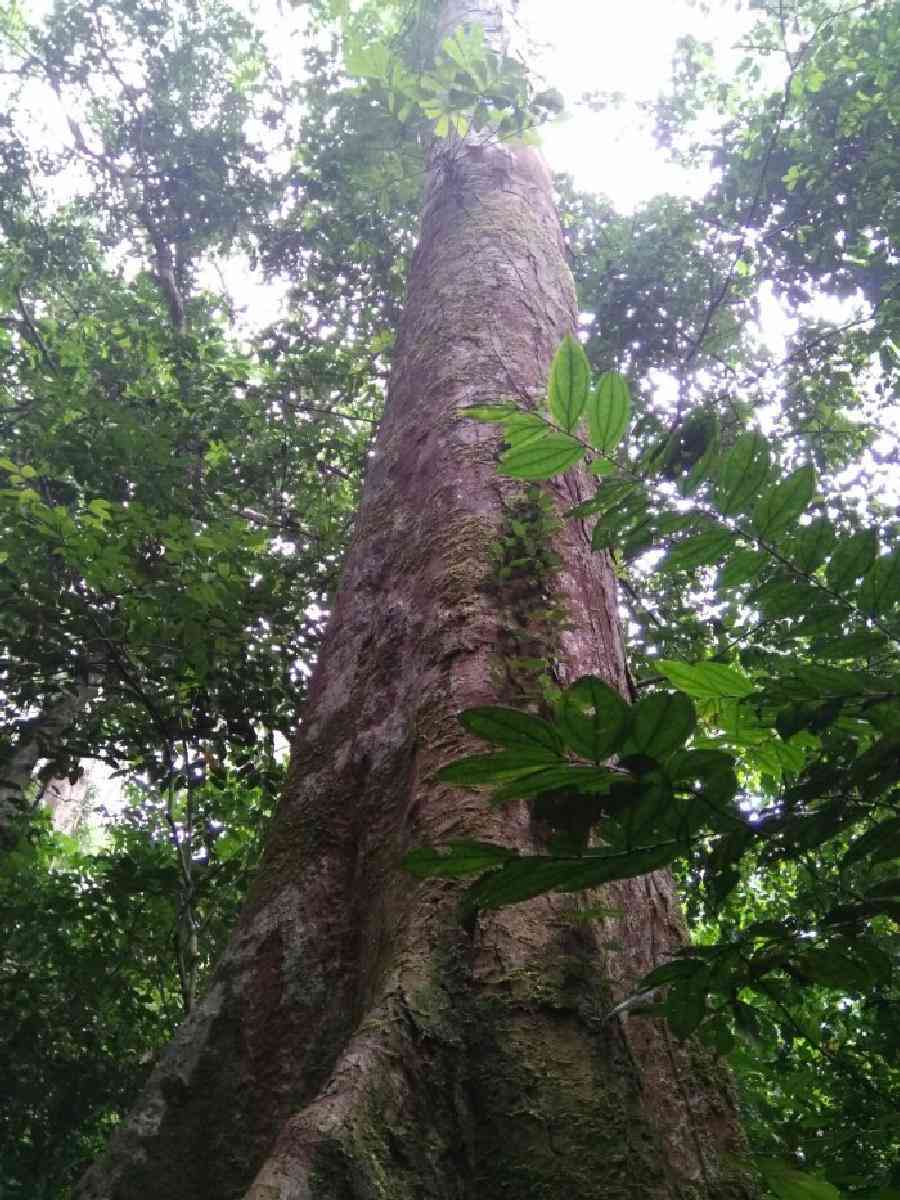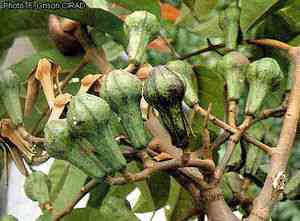 | | |
| --- | --- |
| Common Name: | Okoume, Gabon |
| Scientific Name: | Aucoumea klaineana |
| Distribution: | Central Africa (primarily Gabon) |
| Tree Size: | 100-130 ft (30-40 m) tall, 3-6 ft (1-1.8 m) trunk diameter |
| Average Dried Weight: | 27 lbs/ft3 (430 kg/m3) |
| Janka Hardness: | 400 lbf (1,790 N) |
General Description
Okoume heartwood is typically a lustrous pinkish-brown to light red with a fine, uniform texture. The grain is straight to slightly wavy and may be slightly interlocking. The sapwood is pale and grayish, clearly demarcated from the heartwood. Fresh-cut Okoume heartwood darkens with age and exposure to light and air. The cut wood is not resinous, and lacks any pronounced odor.
Sustainability
This wood species is not listed in the CITES Appendices, but is on the IUCN Red List. It is listed as vulnerable due to a population reduction of over 20% in the past three generations, caused by a decline in its natural range, and exploitation.
Market Value and usage
Prices can vary depending on the thickness, core quality, source, and shipping costs. You may pay more for Okoume plywood than other types of wood due to the cost of having it shipped. Outside of its native range, most Okoume is sold as veneer or plywood. Solid lumber is used in furniture and joinery where it grows locally. Imports to the United States are mainly in the form of veneer and plywood, especially for use in decorative paneling, hollow-core doors and furniture. Okoume is one of the tropical hardwoods used for exterior plywood manufactured to BS (British Standard) 1088 specifications for use in marine applications.
Durability
Okoume lumber has little resistance to insect and fungal attack. It needs a fiberglass or epoxy coating on it because it isn't rot-resistant. It must be sealed to prevent any moisture from getting in, which is why most okoume panels are painted and finished with epoxy and varnish to prevent any problems from exposure to the elements. Okoume stains and glues very well but, even though soft, is only moderately easy to work by turning, carving, cutting or planing.
Feed us back.
In case you have any contribution in terms of pictures, additional informations and suggestions.
Contact us via
[email protected]