Iroko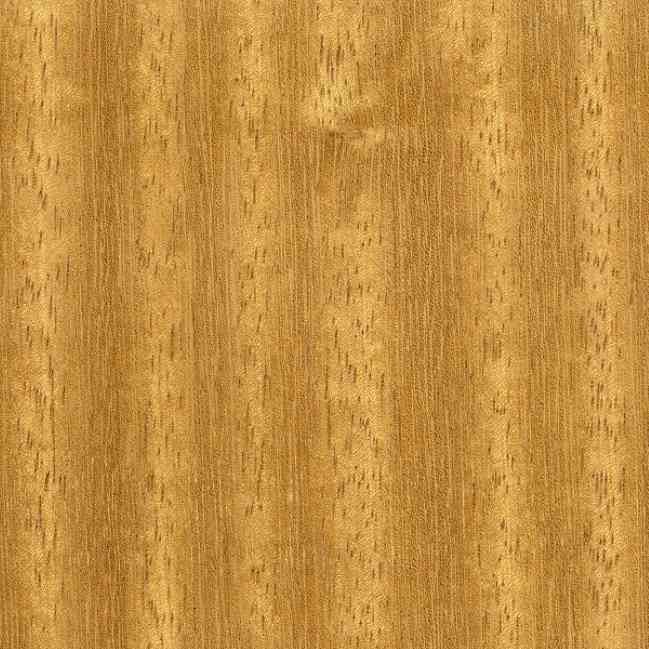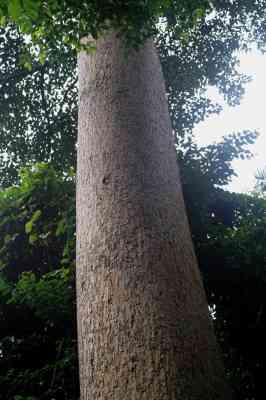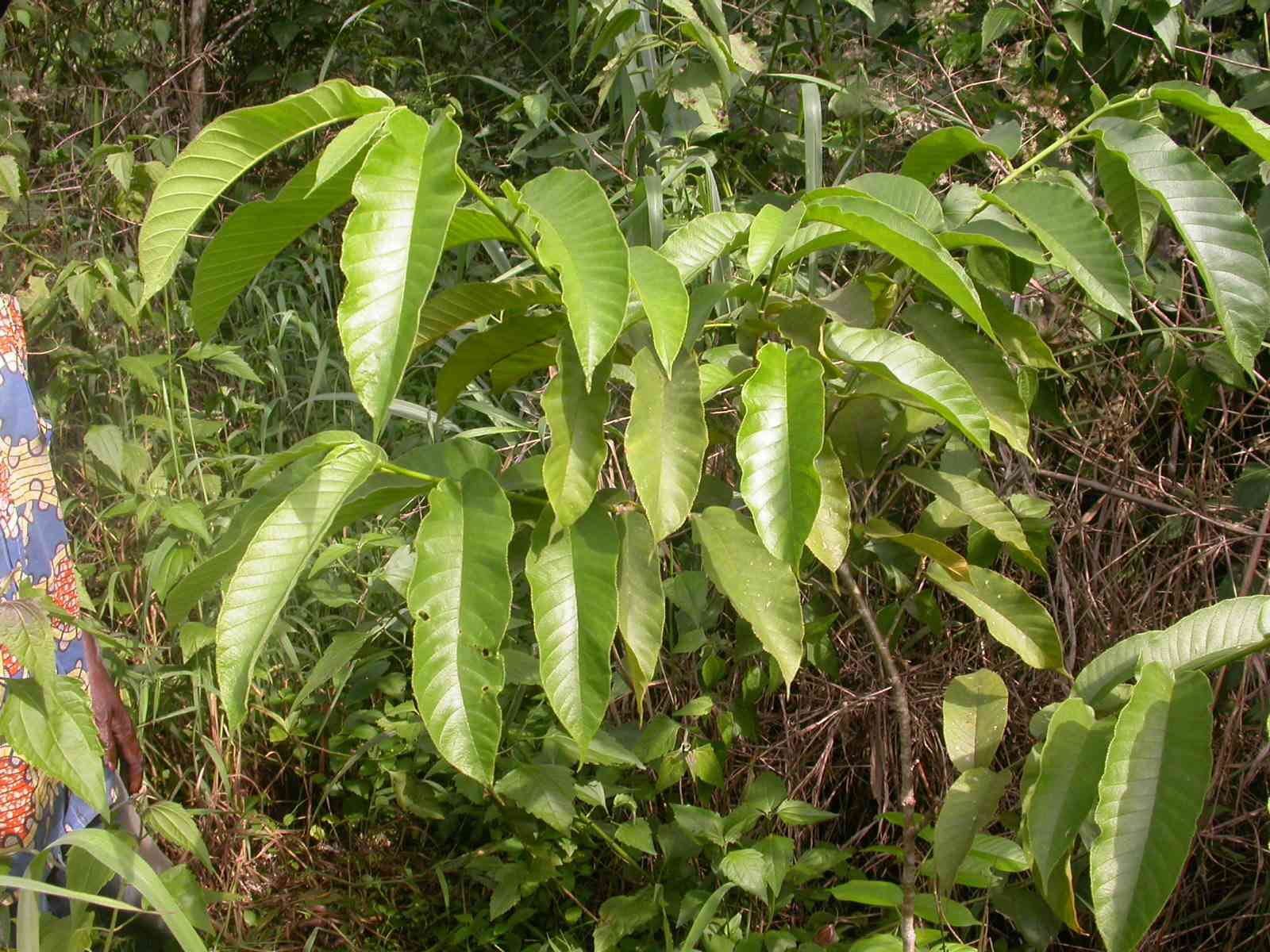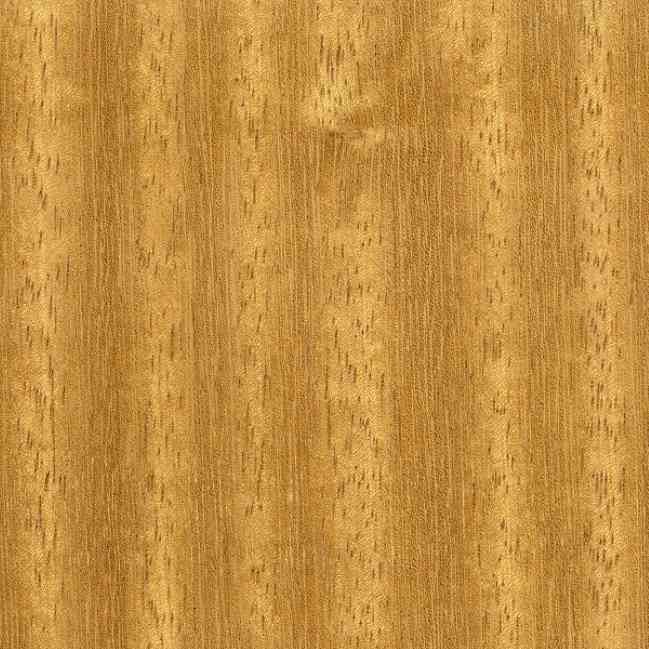 | | |
| --- | --- |
| Common Name: | Iroko |
| Scientific Name: | Milicia excelsa, M. regia (syn. Chlorophora excelsa, C. regia) |
| Distribution: | Tropical Africa |
| Tree Size: | 100-130 ft (30-40 m) tall, 3-5 ft (1-1.5 m) trunk diameter |
| Average Dried Weight: | 41 lbs/ft3 (660 kg/m3) |
| Janka Hardness: | 1,260 lbf (5,610 N) |
General Description
Yellow brown to more or less brown with golden glints is the notable characteristic of the heartwood. Ribbon like aspect on quartersawn, darker veins on slab. Tends to darken with age. Possible presence of very hard white calcium carbonate deposits, sometimes surrounded by a darker colour. The grain is slightly interlocked with well distinct sapwood.
Sustainability
It is said to be vulnerable due to a population reduction of over 20% in the past three generations, caused by a reduction in its natural range, and exploitation. This wood species is not listed in the CITES Appendices, but is on the IUCN Red List.
Market Value and usage
Given the high prices of genuine Teak, Iroko could be considered a low-cost alternative and affordably priced. Very useful for Veneer, Cabinetry, Furniture, Boatbuilding, Turned objects, Flooring, General carpentry, Small speciality wood items etc.
Durability
Iroko is highly durable with no commercial restriction, but it may contain some resins or extracts which could pose problems when machining or finishing. Spacer sticks often leave marks. A vertical surface drying is recommended before stacking. The wood is stable, resistant to both rot and insect attack, and has an overall look that somewhat resembles Teak.
Feed us back.
In case you have any contribution in terms of pictures, additional informations and suggestions.
Contact us via
[email protected]